Periculum Capital Company, LLC ("Periculum") is pleased to announce the acquisition of Saran Industries, LP ("Saran" or the "Company") by Titan Equity Partners, LLC ("Titan"). Periculum acted as the exclusive financial advisor to Saran in connection with the transaction.
Saran is a leading provider of industrial finishing and custom processing of forgings, castings, and machined parts. Based in Indianapolis, Indiana and operating out of two facilities, Saran has extensive capabilities to handle a broad variety of surface finishing services for the foundries and end users they serve including a substantial focus on work for the automotive industry.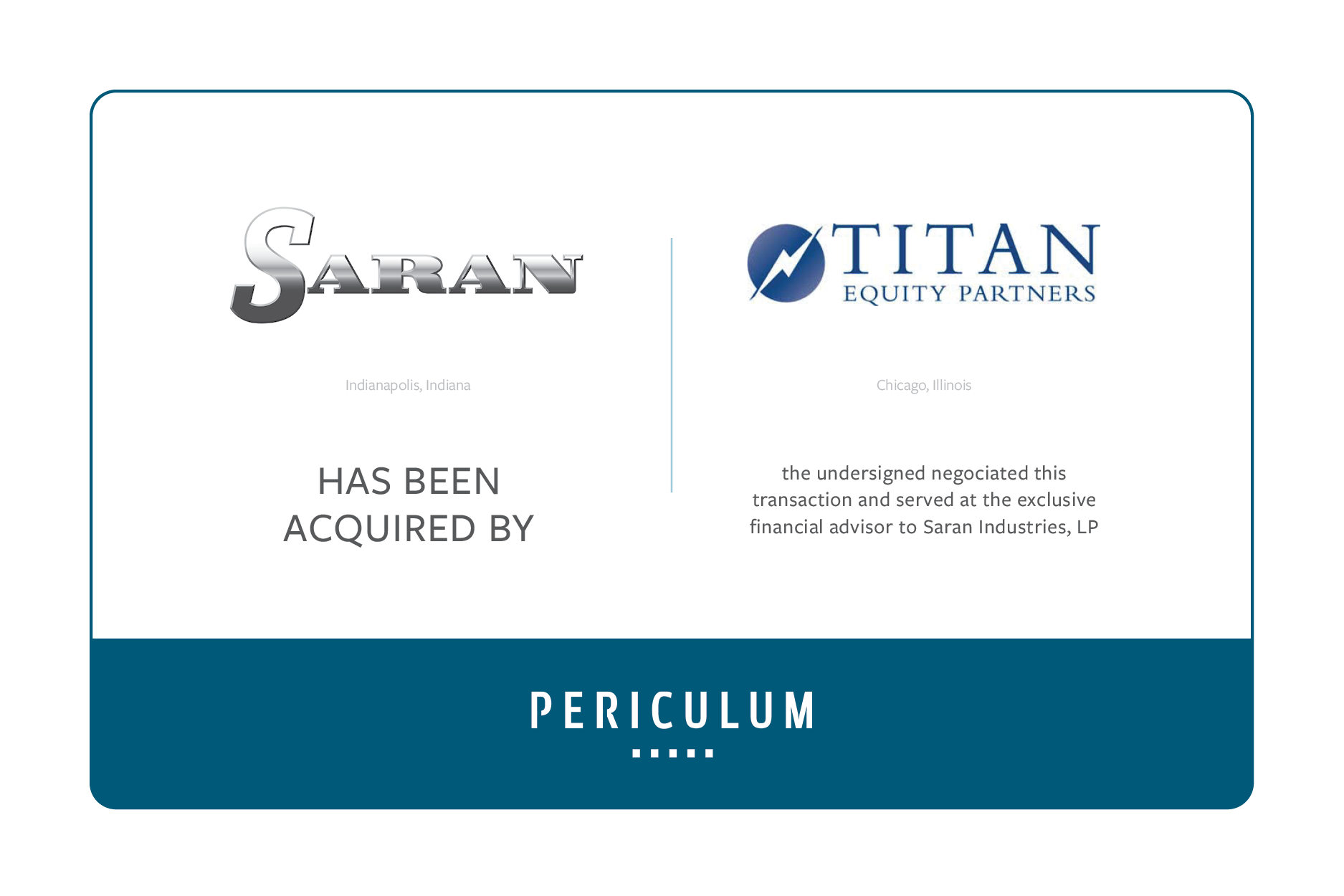 The Company has experienced significant growth since 2008 by focusing on providing a full-service solution to its customers. With more growth opportunities on the horizon, the shareholders decided it was time to partner with a firm that could help execute on the growth of the business and allow the founding shareholders to have a more customer centric focus, as well as develop another unrelated business opportunity. Periculum identified and contacted numerous strategic buyers and private equity firms across the globe that were potential fits to continue the growth of Saran. In the end, Saran selected Titan because of the firm's experience in automotive-related enterprises, its ability to support the growth initiatives, and its approach to partnering with management. Lastly, the shareholders were able to maintain a meaningful ownership share that allows them to participate in the future returns of the business. Tony Pesavento, Managing Partner of Titan, said, "Titan is pleased to be teaming up with Sam and Nick Saran. The Company has a strong customer base and excellent metal processing capabilities that will allow us to build Saran through thoughtful geographic expansion."
Titan, based in Chicago, Illinois, has completed transactions across a wide range of specialty manufacturing and distribution companies. Titan recognizes management's pivotal role in the value creation process and, therefore, views it as essential that key managers participate meaningfully in the equity returns of the enterprise.