Periculum Capital Company, LLC is pleased to announce that it served as the buy-side advisor to Integrated Electrical Services, Inc. in its acquisition of MISCOR Group Ltd.
IES is a holding company that owns and manages multiple operating subsidiaries, currently comprised of providers of industrial products and infrastructure services to a variety of end markets. The acquisition of MISCOR meets IES' prudent strategic and financial criteria for investments and compliments IES' existing industrial business.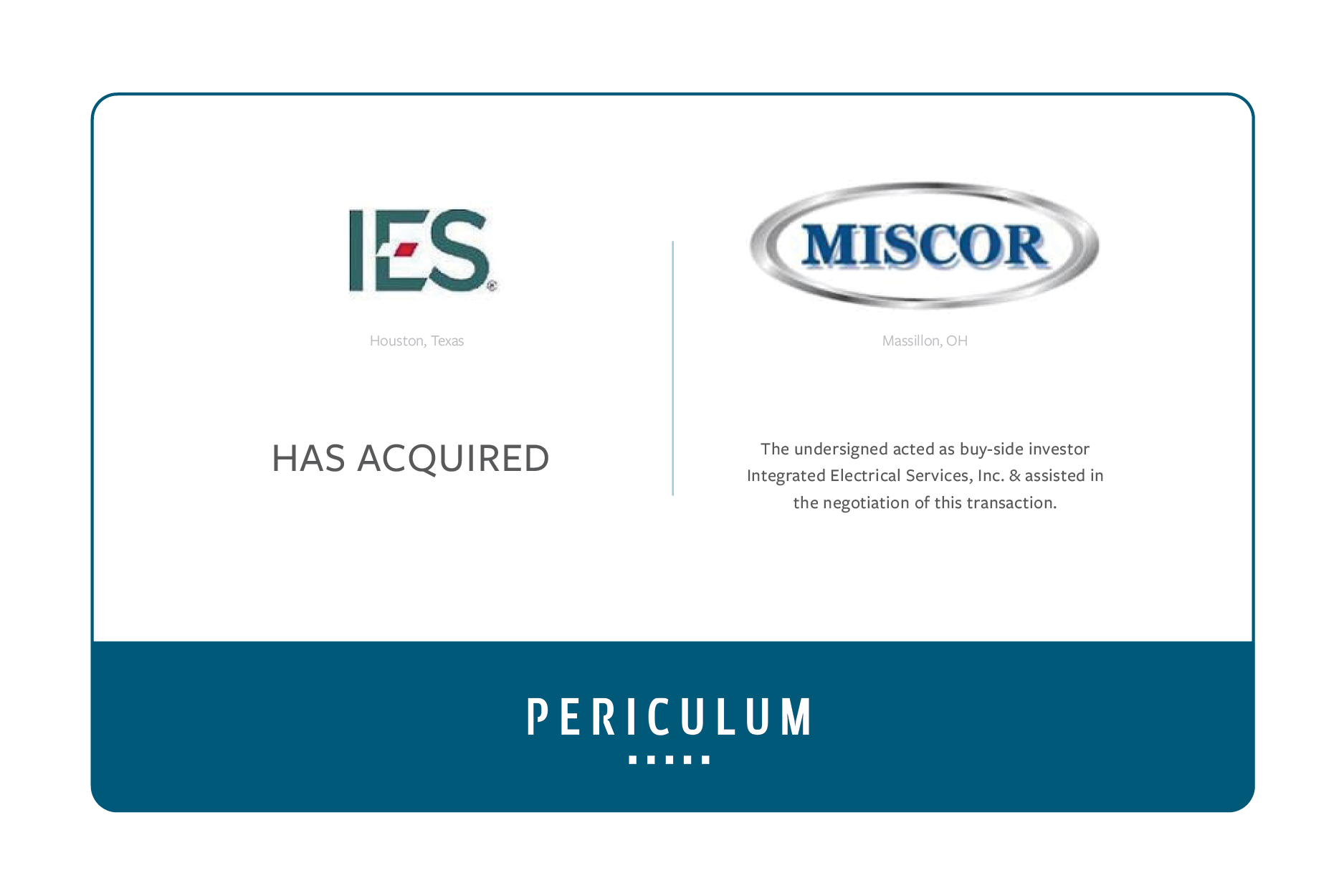 MISCOR, based in Massillon, Ohio, provides electrical and mechanical solutions to customers throughout the United States and abroad through its two operating segments, Industrial Services and Rail Services. The Industrial Services segment provides maintenance and repair services for AC and DC electric motors and generators, as well as power generating and distribution equipment; manufactures, remanufactures and repairs industrial lifting magnets; and provides maintenance and repair services for railroad main and auxiliary generators, main alternators and traction motors. The Rail Services segment manufactures and rebuilds power assemblies, engine parts, and other components related to large diesel engines and provides locomotive maintenance, remanufacturing and repair services for the rail industry.
In 2012 Periculum served as the financial advisor to IES in obtaining a new three year revolving credit facility with Wells Fargo Capital Finance that provided capacity for the MISCOR transaction and IES' ongoing growth strategy. As IES' financial advisor on the MISCOR transaction, Periculum's process included assisting with valuation, negotiations, documentation, and providing various analytical support.