Periculum Capital Company, LLC is pleased to announce the placement of a $56,000,000 term loan for Central States Enterprises, LLC ("Company"). The funds will be used to recast an existing term loan and provide funding for capital improvements at the Company's two grain terminal elevators.
As the Company's ongoing financial advisor, Periculum obtained and evaluated financing proposals and advised in the closing negotiations and documentation.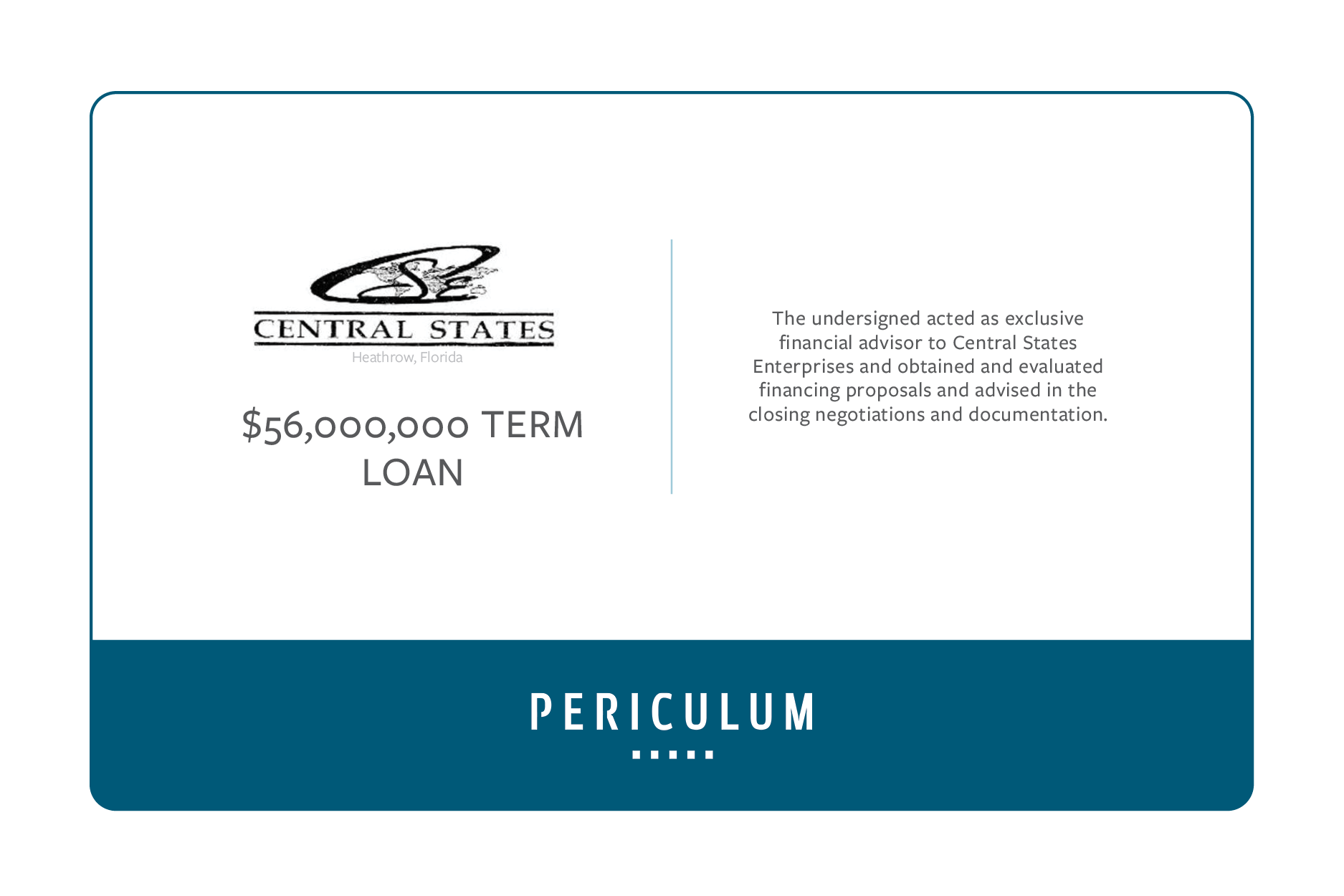 Central States' activities in the domestic grain markets involve extensive rail and river barge shipments, covering virtually all areas of significant corn and soybean production in the United States. The Company's sources for grain include its own Indiana-based grain terminal facilities, farmer cooperatives, and other corporate and privately- owned terminal facilities. The Company's clients include large, integrated poultry and hog operations, commercial feed mills, corn and soybean processors, flour millers, Canadian and Mexican grain consumers, and export operators in the Gulf of Mexico. The Company also services the feed ingredient needs of several offshore end-users through its export operations.
In this improved economic and banking environment, Periculum's debt practice is primarily focused on the debt placement needs of middle market companies in challenging leverage situations and on large syndicated loan transactions. While remaining an active debt advisor, Periculum has refocused its efforts and resources to the Mergers and Acquisitions franchise following the stabilization of the M&A market.