Periculum Capital Company, LLC ("Periculum") is pleased to announce the sale of Fortis Security Products, LLC ("Fortis" or the "Company"), a portfolio company of Fort Washington Capital Partners and Queen City Angels, to BASE Equity Partners ("BASE") and The Frederic H. Mayerson Group ("FHMG"). Periculum acted as the exclusive financial advisor to Fortis in connection with the transaction.
Founded in 2004 and based in Greendale, Indiana, Fortis is the second leading firm in the physical security products manufacturing industry, providing solutions to financial institutions throughout the United States. The Company provides a wide range of drive-up security products, vaults, safes, and other cash protection solutions and is known in the industry for its quality, service, and quick turnaround times.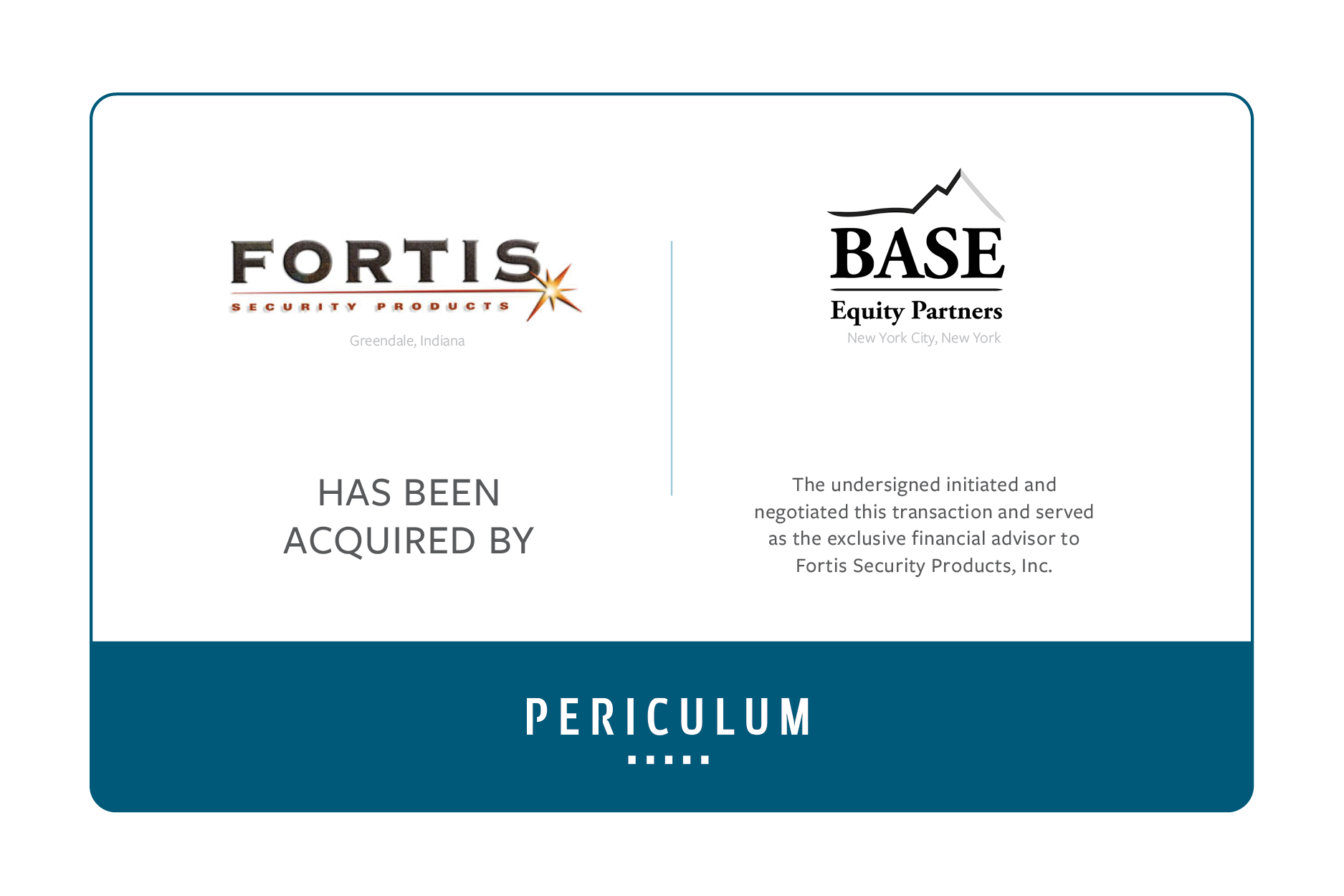 Owned by three founders and a financial sponsor group led by Fort Washington and Queen City Angels, the management team sought to pursue expanded growth while allowing outside investors to realize their current investment. The Company engaged Periculum to arrange a customized solution allowing shareholders to exit, while securing a new investment partner for the management team. Following management meetings with several potential buyers, the Company's shareholders selected BASE and FHMG as the ideal partners to provide the financial, operational, and strategic support necessary to facilitate the Company's next phase of growth. With its new partners, the Company plans to invest in additional employees and equipment to expand its product line as well as enter new markets.
One of the founders of the Company, Kirk Williams, reflected on the positive outcome saying, "The Periculum team did an excellent job of identifying potential acquirers and managing the transaction process. This outcome would not have been possible without their experience and expertise."