Periculum Capital Company, LLC ("Periculum") is pleased to announce the acquisition of Florida Chemical Company, Inc ("Florida Chemical") by Flotek Industries, Inc. ("Flotek") (NYSE:FTK). Periculum acted as the exclusive financial adviser to Florida Chemical's shareholders in connection with the transaction. The merger consideration for Florida Chemical was composed of $49,500,000 in cash and 3,284,180 shares of Flotek stock, which represented a total value of approximately $103 million as of the day of closing.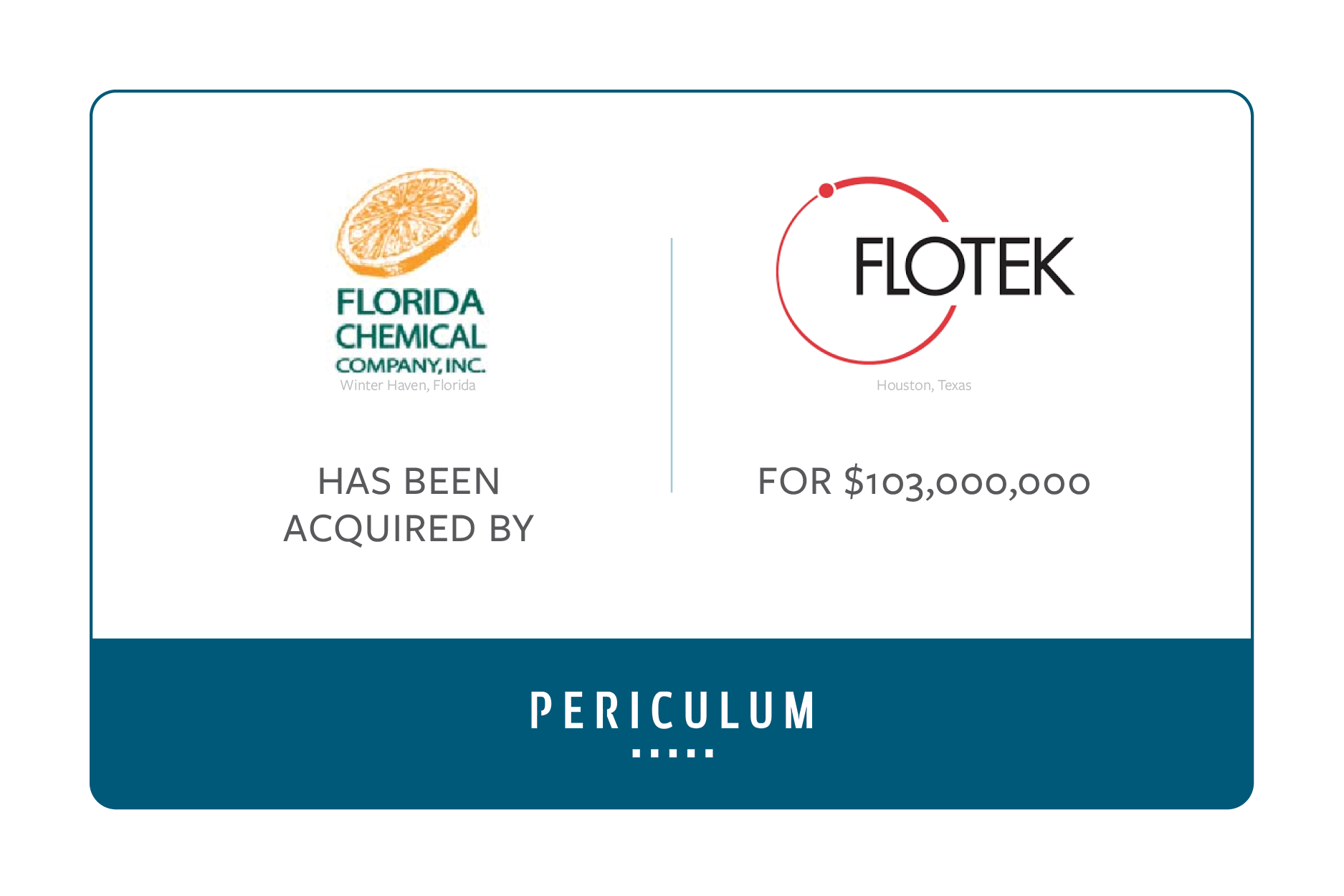 Chemical, based in Winter Haven, Florida, is the world's largest processor of citrus oils and is a pioneer in solvent, chemical synthesis and flavor/fragrance applications from citrus oils with facilities located in Florida and Texas. Since its founding in 1942, the privately-held company has been an innovator in creating high performance, bio-based products for a variety of industries, including applications in the oil and gas business.
Flotek is a global developer and distributor of innovative specialty chemicals and downhole drilling and production technology. Flotek manages automated bulk material handling, loading and blending facilities. It serves major and independent companies in the domestic and international oilfield service industry. With headquarters in Houston, Flotek trades on the New York Stock Exchange under the ticker FTK.