Periculum Capital Company, LLC ("Periculum") is pleased to announce the sale of ABC Industries ("ABC" or the "Company") to CID Capital, Babson Capital Management and the management of ABC. Periculum acted as the exclusive financial adviser to ABC's shareholders in connection with the sale of the Company.
ABC is the leading manufacturer of mine and tunneling ventilation products in the United States, and maintains a strong niche position with its line of industrial ventilation ducting products. Also, one of ABC's core strengths is producing specialized industrial fabrics and adapting their use to applications in various industries. Areas of market concentration are focused around ventilation products and unique industrial fabric applications.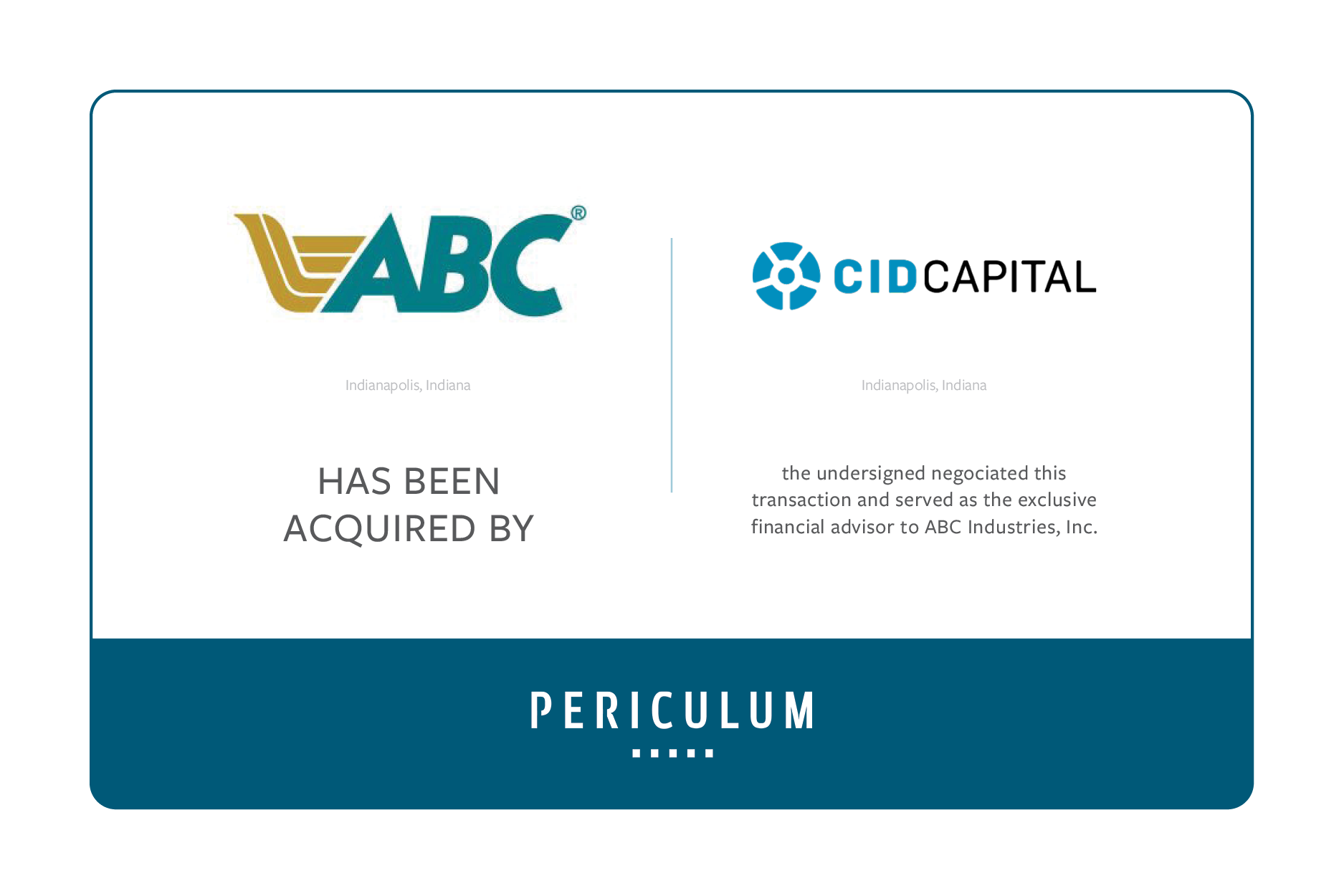 The Company's CEO, who was also its largest shareholder, decided several years ago to develop a plan that would allow him to retire while putting his management team in a position to take ABC forward. Periculum became involved at this point to assist in defining what would be required to accomplish these goals. Responsibilities of key managers were expanded to prepare for the eventual transition. Strategic initiatives likewise were developed to build the business case for the growth and further development of the business.
Periculum's assignment was then to sell control of ABC to a financial buyer at a fair market price, balanced by an opportunity for the existing management to play a significant role, both financially and managerially, in the Company. After receiving more than twenty indications of interest from financial buyers all over the country, the shareholders and management of ABC determined that CID Capital's proposal provided the best balance to meeting the objectives of obtaining a fair price for the shareholders, achieving retirement for the CEO, and positioning management to take ABC to the next level.